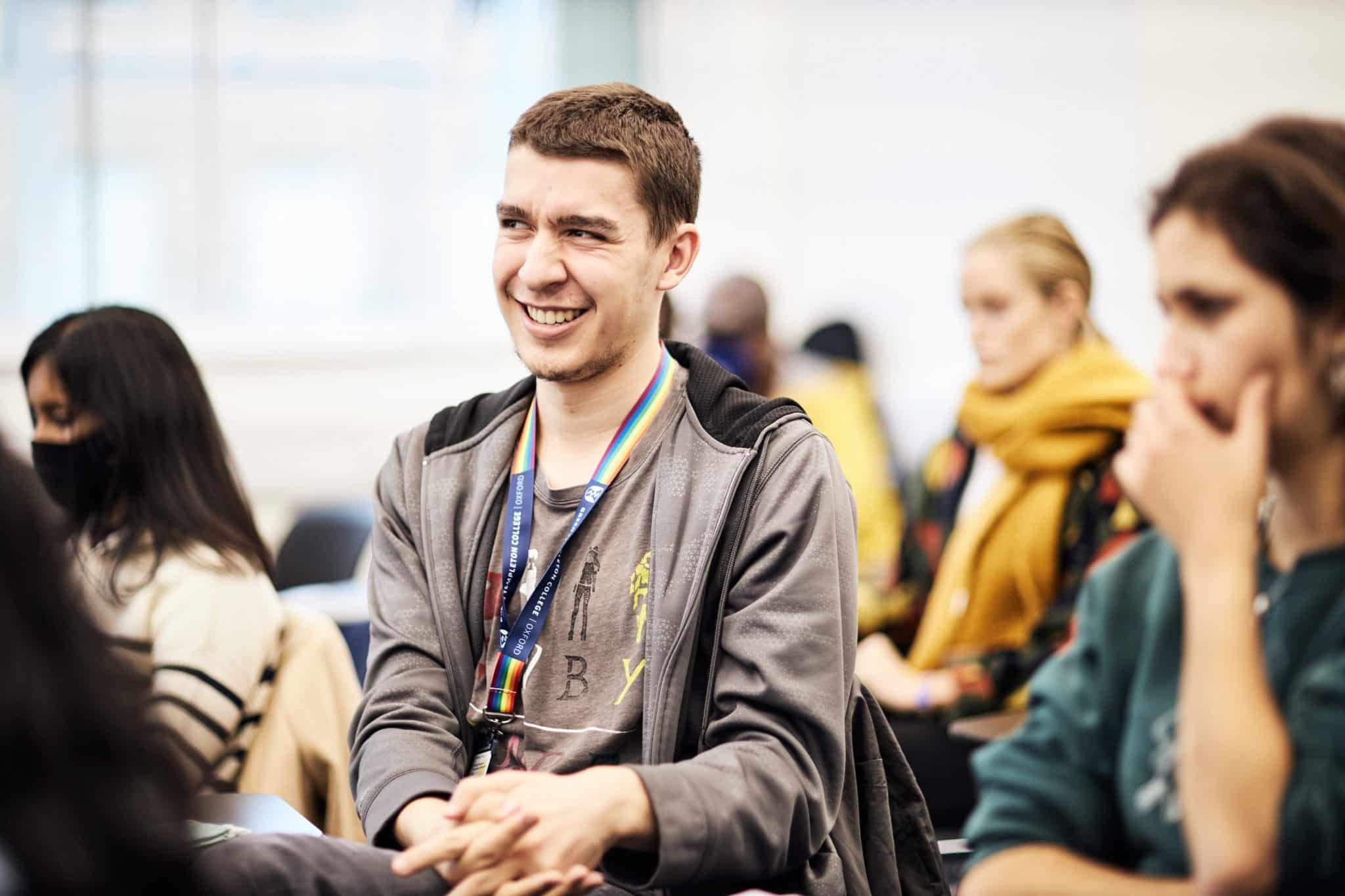 The need to stop the climate crisis and shift global economic and financial systems towards sustainability is greater than ever. In response, the sustainability sector is growing, and an increasing number of sustainability careers and roles are emerging, creating opportunities for professionals to expand their influence and champion sustainability within their organisation and beyond. 
Whether you have a personal interest in sustainability and are looking to launch a career in this area or you are a solutions-led professional in need of a better understanding of how you can enhance your sustainability knowledge to carry out your current role more effectively, you are in the right place… 
Find out more about how you can be part of the change and develop your career below. 
What are the career options in sustainability?
'Sustainability careers' cover a diverse range of job titles and responsibilities. Sustainability roles are located in a wide range of sectors, including in government departments (for example Department for Environment Food and Rural Affairs), charities such as WWF, and in the energy and environment sector. They are also increasingly found in private enterprise. 
A career in sustainability can often involve working in or consulting for government, third and private sectors. However, this is a career with a future within organisations too, as more look to address environmental, social and economic issues. 
Sustainability career paths may include: 
Head of Sustainability

for an organisation

 

Supply chain managers

 

Recycling officer

 

Energy engineer

 

Waste management officer

 

Geographical information systems officer

 

Countryside officer

 

Sustainability consultant

 

Sustainability manager

 

Green finance

 

Ecologist or scientist

 
What issues will I address as a sustainability professional?
This will depend on the nature of the job. However, the broad range of sustainability issues that you might address in a sustainability role can be found in the 17 UN Sustainability Development Goals, the global agenda of goals and targets for 2015–2030. Most organisations that engage with sustainability associate their activities with one or more of the SDGs. 
The other key goal driving government, corporate and social commitments towards sustainability, and climate change action in particular, is the net zero agenda set at the UN Climate Change COP15 meeting in Paris. The net zero tools library by the University of Oxford is a useful tool for gaining a better understanding of existing guidelines, as well as accessing resources designed to help professionals, policymakers and organisations on their journey towards net zero. 
In addition to these global agendas and goals, sustainability professionals should familiarise themselves with current guidelines, ratings and frameworks, such as the Global Reporting Initiative (GRI), ISO 14001, and the Science-based Targets Initiative (SBTi), which are particularly relevant for corporate sustainability goals. 
What qualifications do I need for a sustainability career?
As sustainability and climate change have been identified as multi-dimensional and multi-stakeholder 'wicked' problems, it can be helpful if the backgrounds and experiences of those in sustainability careers are diverse enough to meet this challenge. 
Some roles may require a college course, first degree or postgraduate qualification in environmental management, sustainability or a related subject. These include: 
Sustainability managers

 

Sustainability consultants

 
However, sustainability literacy and skills are growing in importance for an increasing number of professionals, working in a variety of industries – from a Tort lawyer working on a case involving complex environmental matters to a chief financial officer looking to make more sustainable investments on behalf of a large corporation. This is where short training programmes, such as our 8-week online programmes, can be an important bridge to contributing to workplace sustainability initiatives. 
As knowledge and experience grow, there is also the opportunity to join professional networks, such as the Institution of Environmental Sciences (IES) and the Institute of Environmental Management and Assessment (IEMA), to exchange with like-minded professionals and enhance your knowledge and skills. 
What skills are important for sustainability careers?
The answer to this question depends on the role and the 'greenness' of the position, which might range from environmental engineer to marketing manager or senior executive. However, common skills required include:  
basic climate science knowledge;

 

knowledge about pollution, waste, hydrology and other relevant environment related topics;

 

analytical skills required for analysing and reporting data for organisations; 

 

effective communication skills; 

 

capacity to collaborate with a wide range of stakeholders; and

 

strategic thinking. 

 
Many roles in sustainability can also benefit from education and experience in other fields. It is increasingly common, for example, for individuals to transfer into a sustainability role within their existing organisation, drawing on their knowledge and skillset from previous positions – whether that's in communications, finance, management, law or something else – and then enhancing this with additional qualifications in sustainability.  
What are the salaries like for sustainability professionals?
Salaries and conditions for sustainability roles vary between sectors and levels of appointment. While dedicated sustainability consultants or sustainability managers might earn 40,000 GBP, other leadership roles in corporate sustainability, such as Director of Sustainability, may pay more than 100,000 GBP.   
What are the challenges of working in sustainability?
As recently as the early 2000s, sustainability professionals might have faced internal and external challenges to the credibility and importance of their chosen role, restricting their ability to engage and inspire stakeholders. However, with the Paris Agreement and SDGs ratified in 2015, today's global commitments to net zero and the SDGs are increasingly mainstream. 
That said, in some areas, greenwashing may still be prevalent. Greenwashing is a form of advertising or marketing spin that deceptively persuades the public that an organisation's products or activity is 'sustainable' or climate-friendly. Concern about greenwashing has led to the introduction of reporting standards, such as the IFRS International Sustainability Standards Board (ISSB) for corporate financial disclosures, and a growing wave of greenwashing litigation is making it harder for organisations to do this. The spread of sustainability roles and the quality of their education and experience plays a key role in stemming greenwashing opportunities. 
As well as this, ultimately, there may be a challenge to balancing business growth ambitions with sustainability goals. Rethinking business purpose towards sustainability brings costs as well as opportunities. However, as firms such as Oatly and many others show, offering sustainable options can be a source of 'green' growth. 
How can I find job opportunities in sustainability?
There are many places to find information about sustainability careers and further guidance about education, pathways and personal profiles. 
Talking to your friends or colleagues who work in this area is a good way to start. It will help you to understand the real-world challenges and benefits of such roles, as well as identify the opportunities that may be available in your organisation or beyond. 
In addition, key platforms dedicated to sustainability jobs in the UK include: 
Guardian Jobs Sustainability

 – a jobs board for

sustainability roles

; 

 

Green Jobs

 – links to a wide range of job sites including opportunities in renewables, energy and environment; and

 

Sustainability Job

– a jobs board managed by UK sustainability professionals, for UK sustainability professionals.

 
As well as this, you can find sustainability career resources and organisations in the following places: 
How can I quickly upskill in this area whilst also working full-time?
Whether you are looking for further sustainability training to contribute to the latest sustainability report at work or you are being asked to encourage Corporate Social Responsibility (CSR) best practice in your organisation, an executive short course may be the answer. It will allow you to study for a reduced period, and often flexibly, minimising disruption to your current commitments. 
A global leader in this area, the Oxford Smith School of Enterprise and the Environment offers a range of online short courses in sustainability that cover up-to-date knowledge of relevant issues needed for a career in the field. 
In addition to delivering high-quality teaching material from faculty based in a world-leading department (QS World University Rankings, 2023), these courses build on Oxford University's global reputation in sustainability, in particular its research on environment-economics interactions, enterprise for a resilient future and aligning finance with sustainability.